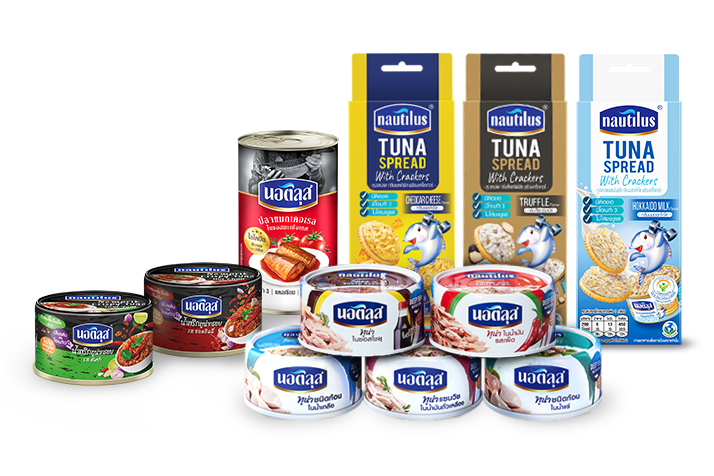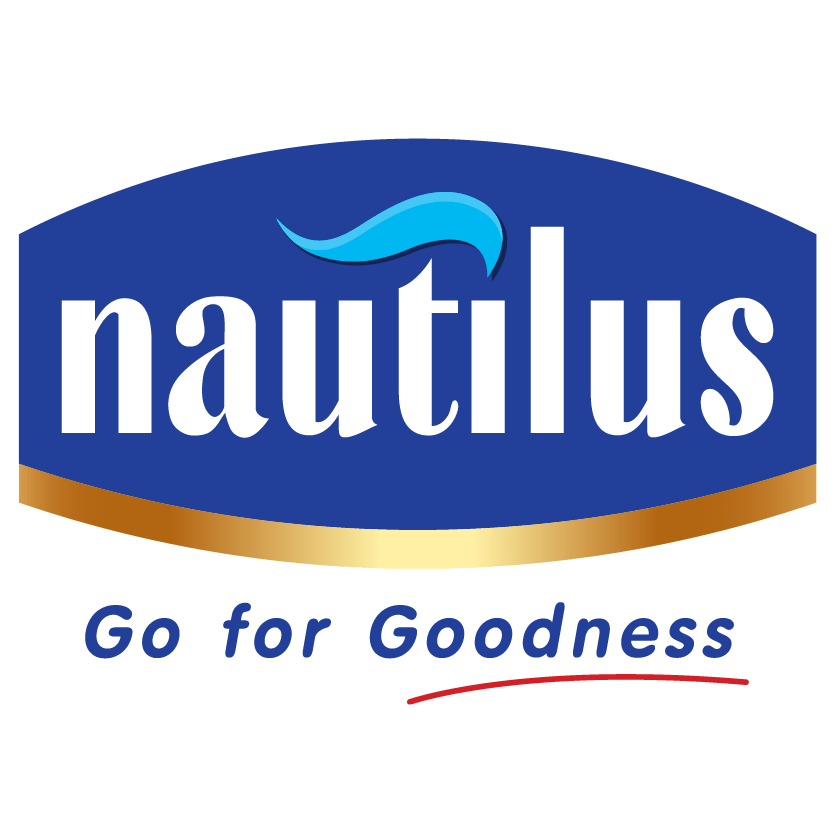 NAUTILUS
Nautilus is a leading brand of healthy food in Thailand and France. An expertise in shelf stable food product with top notch quality from selective fish species. A smart choice that offers consumer the unique tenderness and juiciness, together with its deep sea nutritious benefits, including high protein, Omega 3 & DHA and low saturated fat, delivers "Healthy Delicious" concept with no MSG.
Aside from tuna, Nautilus has continuously created products to serve convenient lifestyle of consumer towards ready to eat product ranges, including ready to eat meal and leisure snack.
All of our products are developed with the aim to deliver tastiness and good health to consumer, under slogan "Nautilus goes for goodness".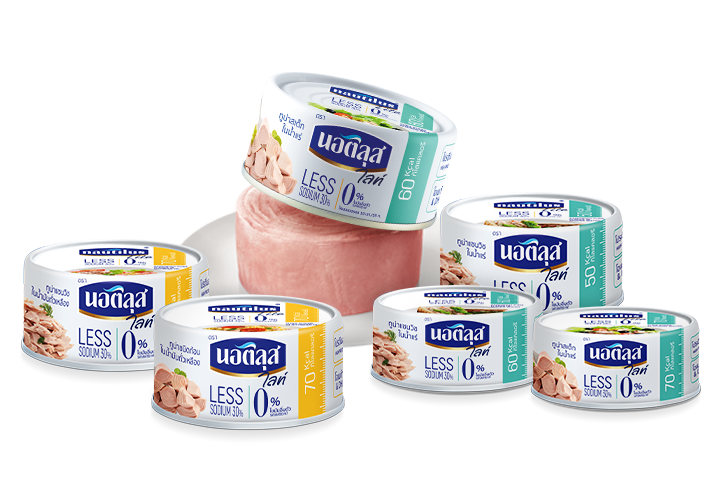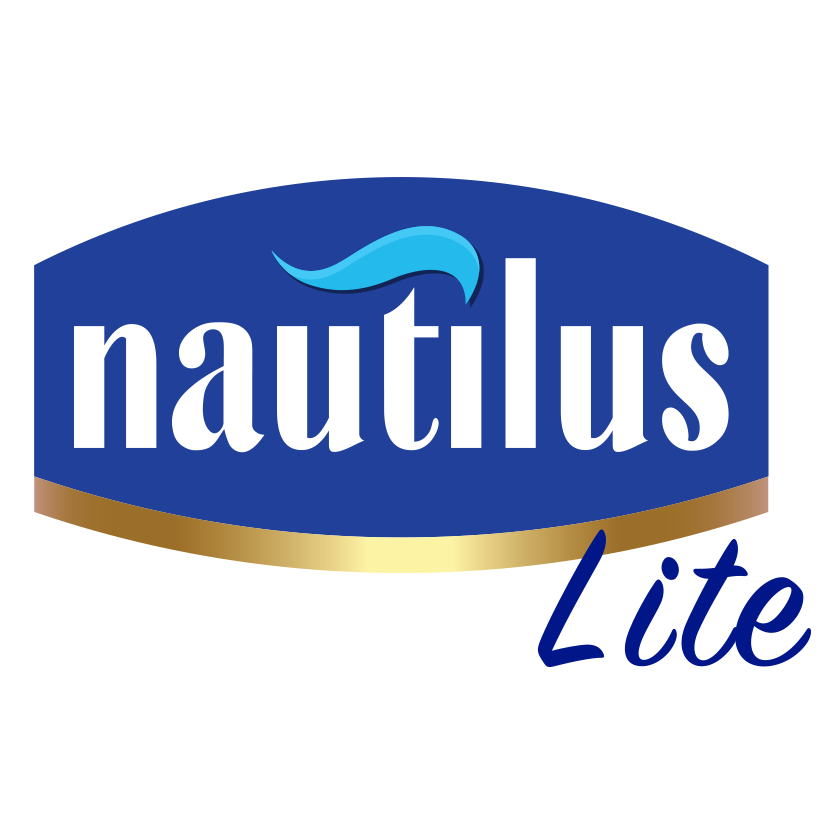 NAUTILUS LITE
Nautilus Lite was launched in 2010 under the concept of "Good health easily starts form eating" by selecting tuna with lower sodium content to reiterate the mission and the leadership to promote good health to Thai people. Nautilus understands that good health will bring good quality of life which is not limited to heavy exercise everyday but a selection of good diets is also one important factor.
Nautilus Lite selects tuna from the sea which has varieties of benefits consisting of high protein which help body growth, lower sodium content helps balance water contents in the body and reduce risk of Edema and Kidney disease, Omega 3 and DHA help build brain cells and enhance memory, low fat, contain good fat (HDL) which prevents Cholesterol accumulation and reduces Cholesterol in blood stream causing various illnesses to our body. It has been designed to fit urban lifestyle to young adult who focus on good food–good health.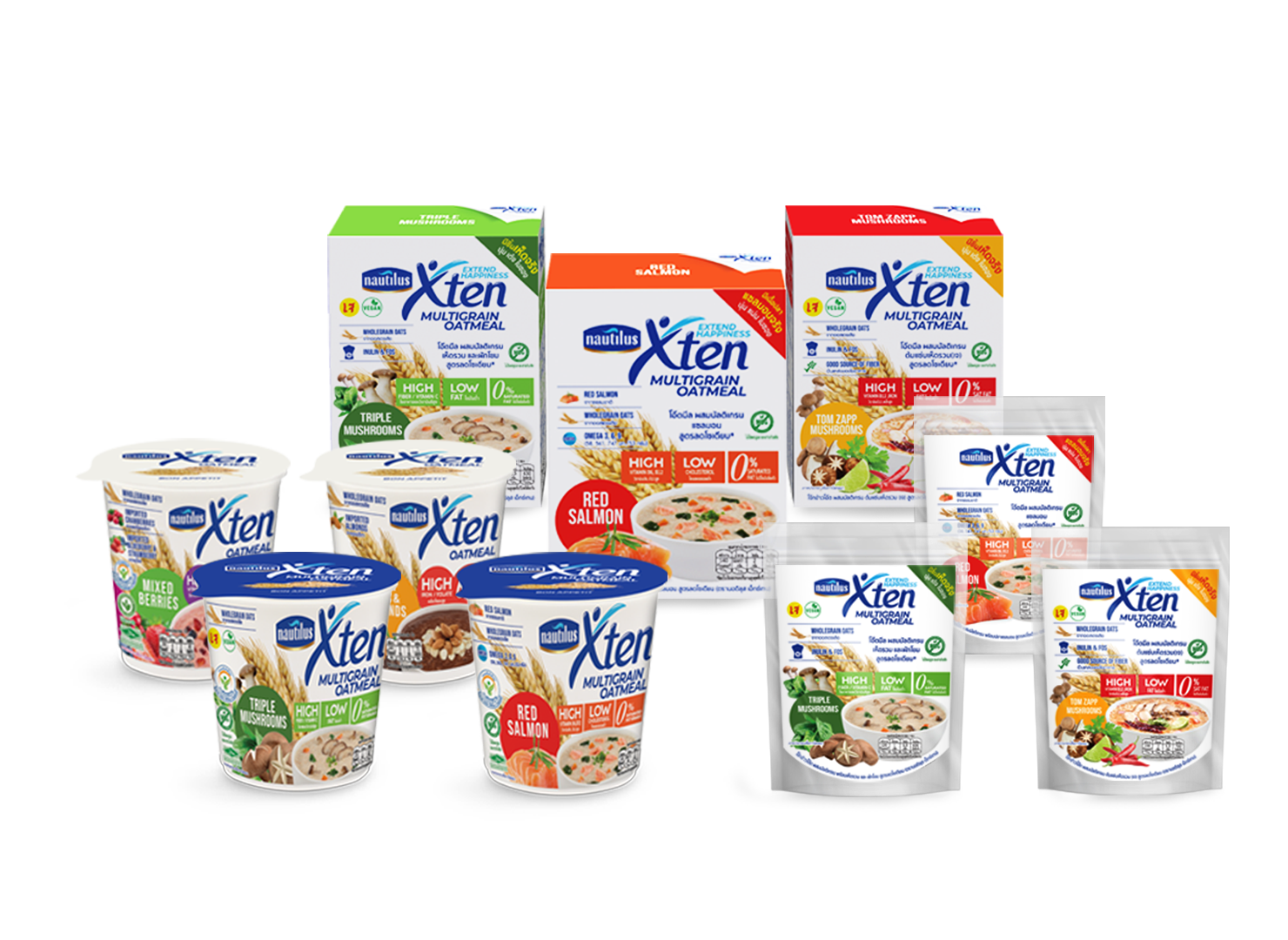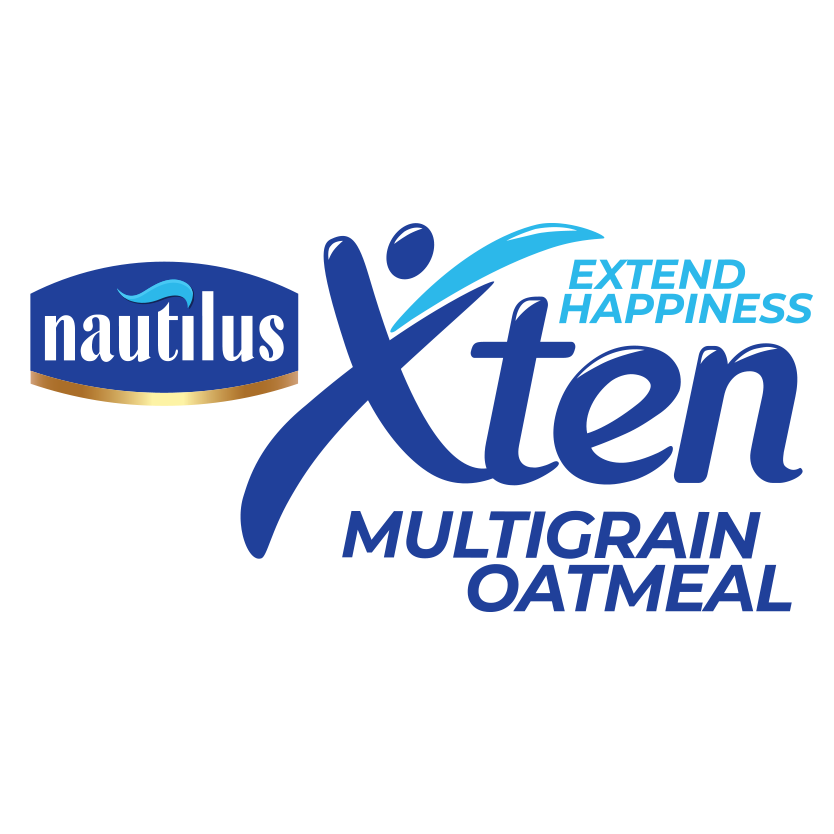 NAUTILUS XTEN
Nautilus just recently launch's XTEN brand in June 2021, under "Extend Happiness" concept. We aim to promote stronger healthy nutrition that extend People's Health and happiness even under modern & active life style.
Nautilus XTEN aims to be the health partner by creating innovative and premium quality products that promote healthier lifestyle. We select quality ingredients from the "Superfood", which is a nutrient containing vitamins help to fight free radicals Provide high amounts of fiber. It is also low fat, low sugar and low sodium formula, no MSG added, and delicious.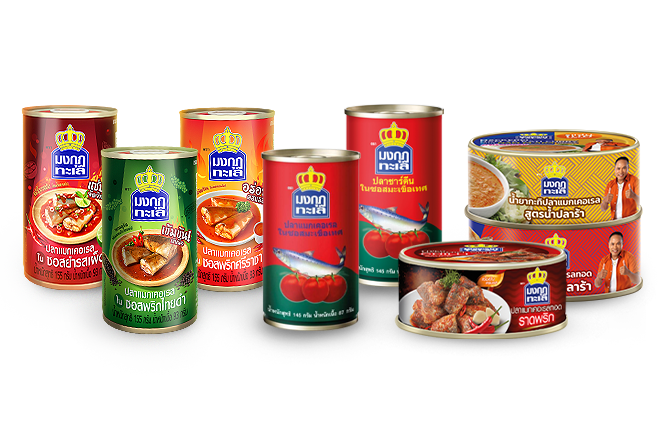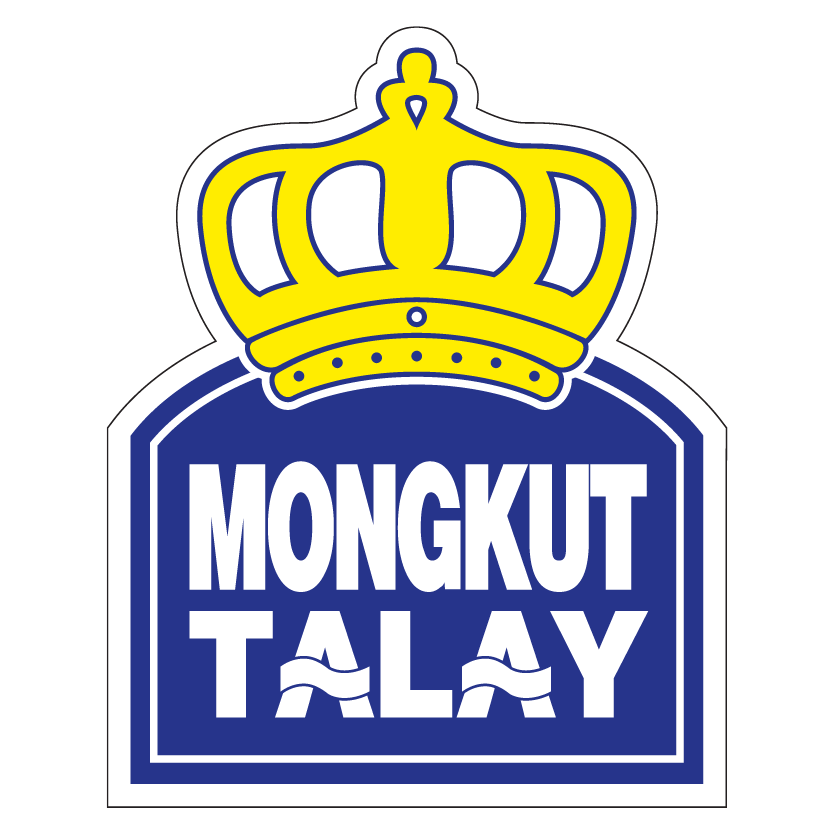 MONGKUT TALAY
Mongkut Talay is the leading affordable canned fish in Thailand. The brand's name is Thai translation of "Sea Crown". Launched in 2009, after Sea Crown, with the mission to fulfill need of Thai consumers who look for "value for money" products.
Mongkut Talay selects fresh and quality fishes, hand trims neatly before proceeding to the international standard process of manufacturing. Our products then have firm texture, deliver deliciousness and good nutrients of Mackerel & Sardines, including high protein, Omega 3 and Calcium, to consumers with affordable price.
More than 10 years that Mongkut Talay has stayed side by side with Thai people. We have continuously created quality products to serve consumers' need towards variety of sauce.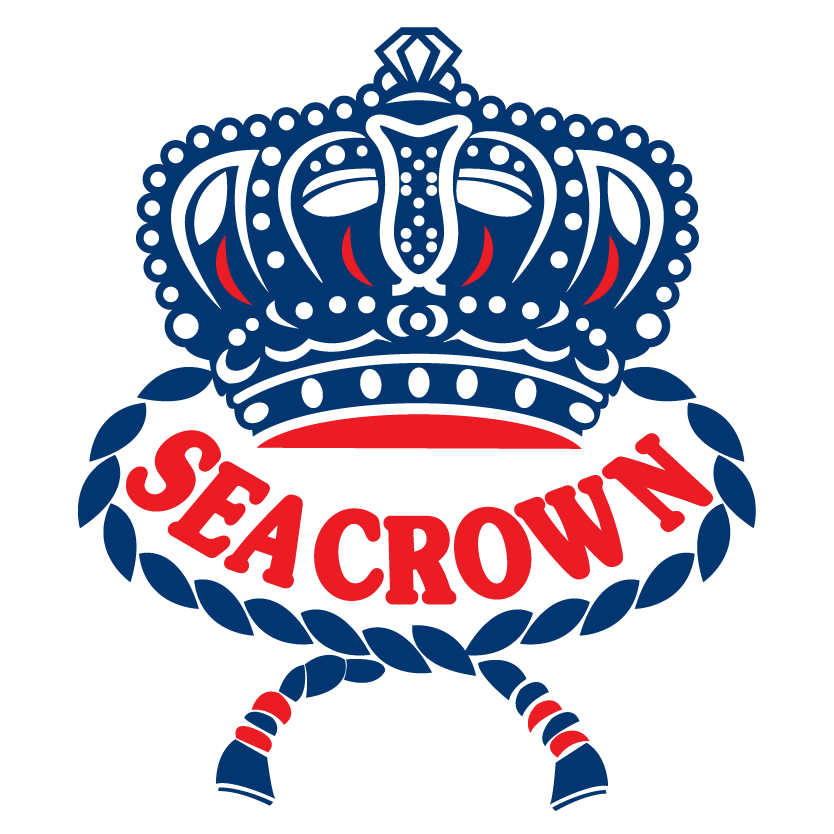 SEACROWN
Sea Crown is another international brand of PFG, first launched with canned Mackerel in 2003. Currently Sea Crown has offered variety of quality products, ranging from Mackerel & Sardines, Tuna and Shellfish, and is sold in many countries.
Sea Crown selects quality of big size Mackerel with good texture and full of nutritious benefits, including Protein, Omega 3 and Calcium. Manufactured under international standard process, come with natural tomato sauce and other variety of delicious sauces for consumers' choice.
Sea Crown also offers another alternative of canned tuna. It selects quality of Skipjack tuna, available in both regular size for home use and catering size, which is suitable for those who need tuna supply in high quantity.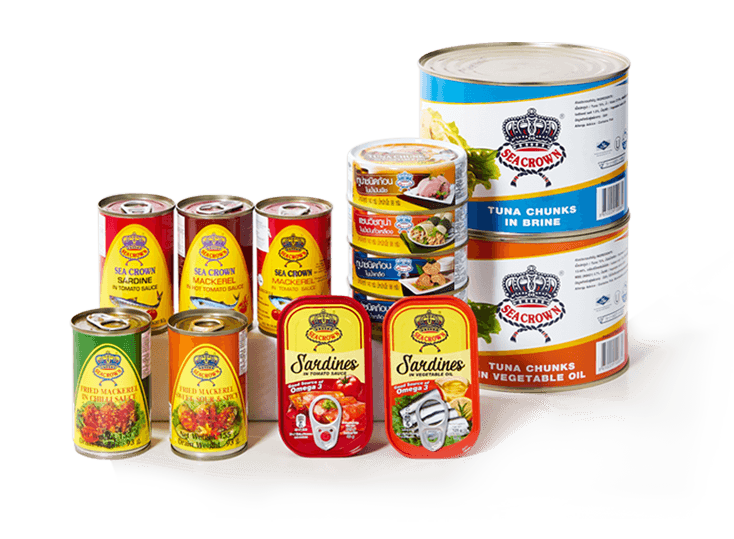 MONT SHAMAU
PFG is determined to be a part of high quality food product creativity and sustainable growth of local community. Having been in the international food grade production many years, we deliberately seek to enrich people's life from which "Mont ShaMau" is originated.
"Mont ShaMau" is intrinsically based on the concept; "happy life" is derived from impressive experience, balance of health in mind and body. We greatly make an effort to deliver pleasantness through refining high quality raw materials to present "benecious" (benefit & delicious) menus that are extraordinary in taste and beneficial to health, and joyful in every-bite-dining cuisine.
Our fruits and vegetables grown in soil are nutured in natural and organic process guaranteeing safety and hygienical quality. All vegetable salad menus and well-designed menus are intentionally created to suit our customers' desire i.e., Sorbet fruit ice-cream and any other joyful menus await for you to explore.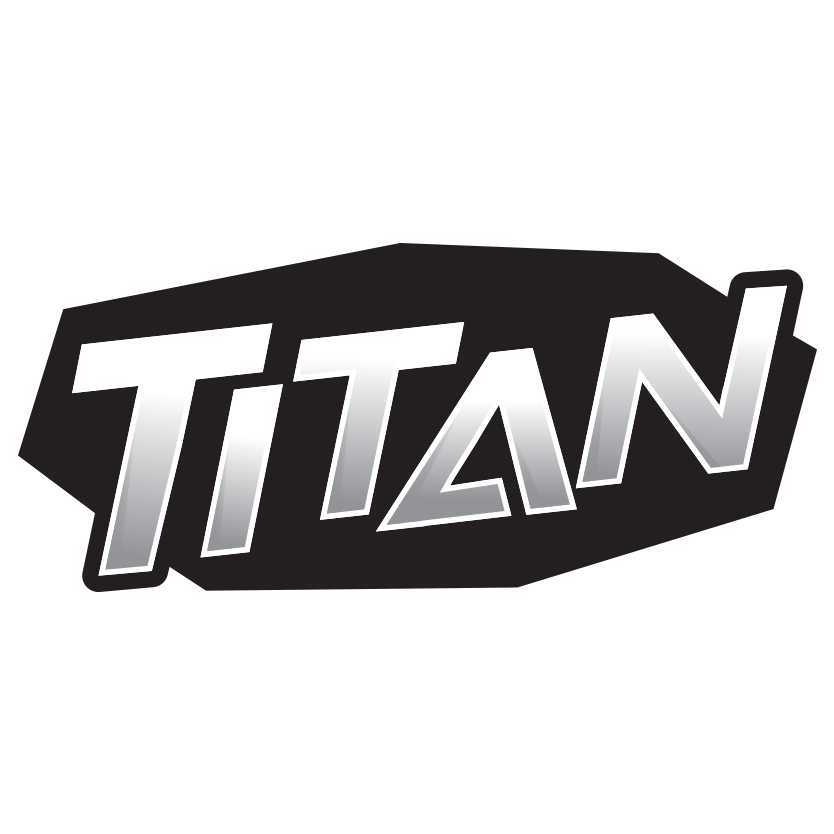 TITAN
Titan aims to be a leading snack brand for the consumer who looking to full fill and enjoy life.

Titan crispy salmon skin has selected of taste levels to fit your variety activities. Offering 3 bold flavors: Salted Egg, Spicy Salted Egg and Smoky BBQ

Consuming Titan gets many heath benefits; Wild caught salmon skin which is good source of protein & rich of omega 3, 6, 9. Fried with healthy rice bran oil having less saturated fat and no preservative added. Titan is absolutely loaded with bold & authentic flavor and unique light crispy.

Let Titan made your day to provoke and speed up more enjoyable action.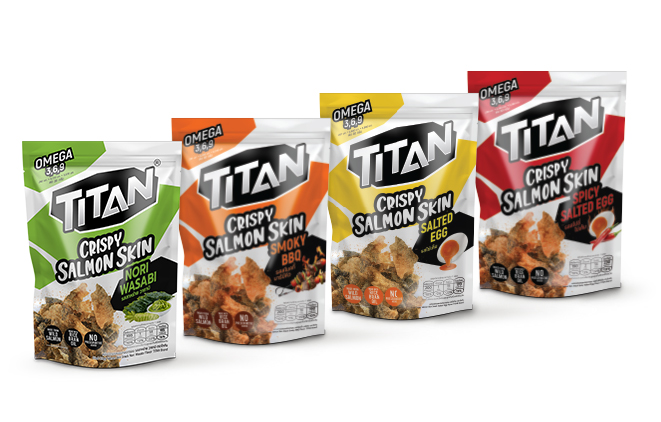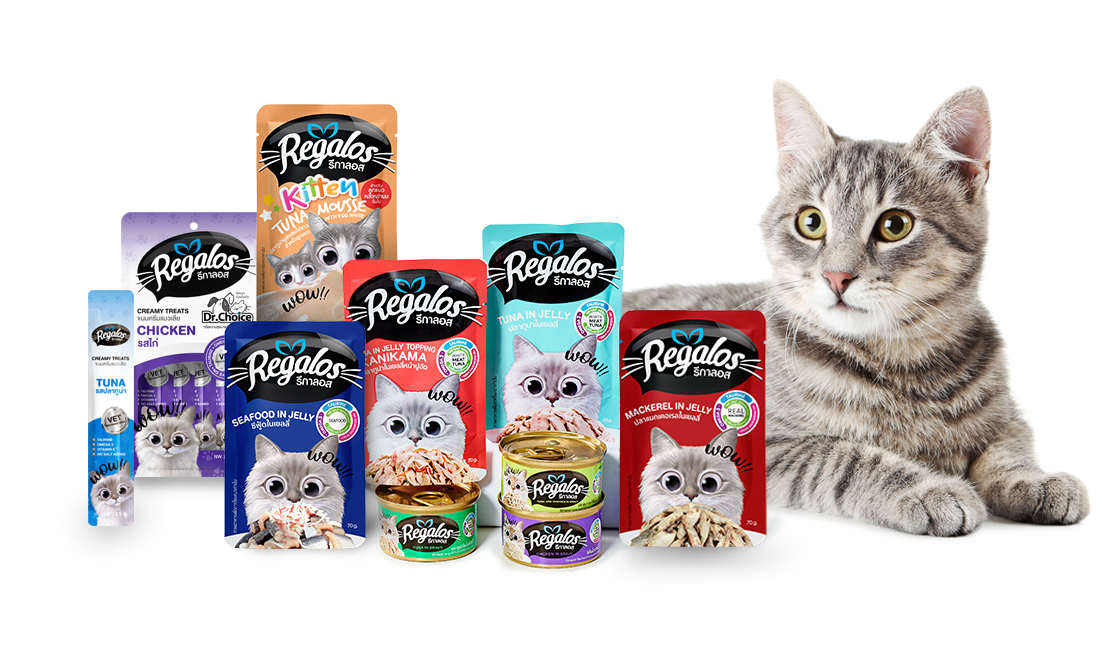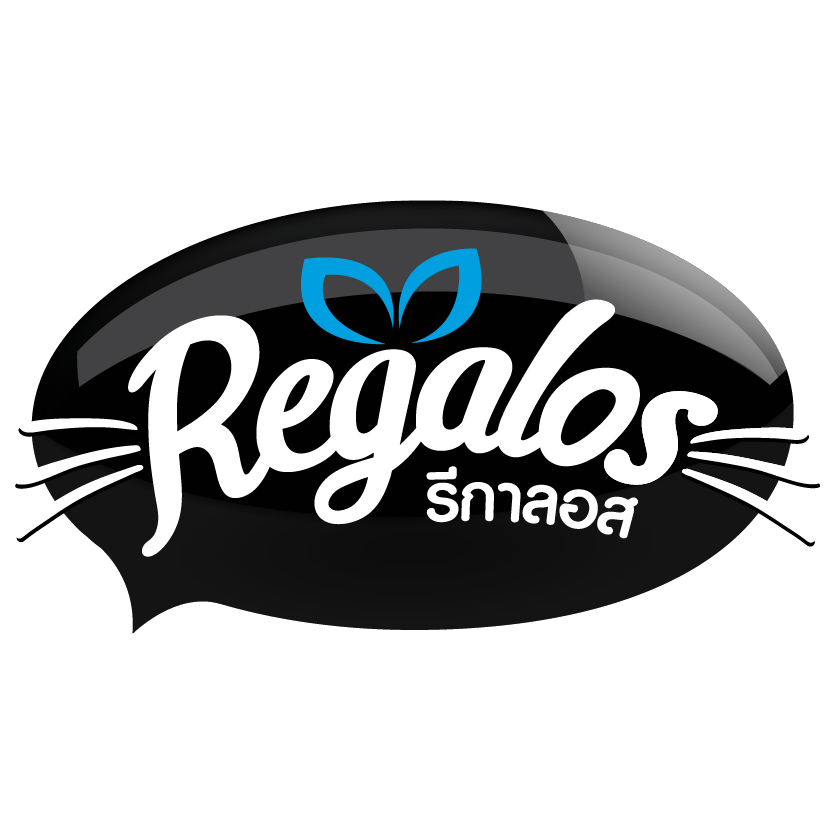 REGALOS
Regalos came from Spanish language which means "present". The brand aims to be the love bond between pets & owners. Regalos is the special present that owners can give to their pets everyday because we select natural raw materials, premium grade as human food, no additive neither salt nor preservative added. Our products then deliver both enjoyment and good nutrition to your pets.
Regalos, the everyday present.
Human food
Tesco Lotus, BigC, Makro, 7eleven, Family Mart, Lawson, Maxvalu, Villa, The Mall, Tops, Foodland
Pet food
Gourmet Market, Home Fresh Mart, etc.

ONLINE SHOPPING www.nautilusonlineshop.com